t-shirt Monologue 2: If you don't know Joey, you better ask somebody!
If you don't know JOEY, you better ask somebody. As cold as he is with the clippers, its almost disrespectful to refer to him as "just" a barber. Mr. Joseph Thomas is certainly living his dreams and touching tons of lives along the way. You don't want to miss the upcoming Black Tie Gala. For more info visit www.knowjoeyfoundation.org/BlackTieGala.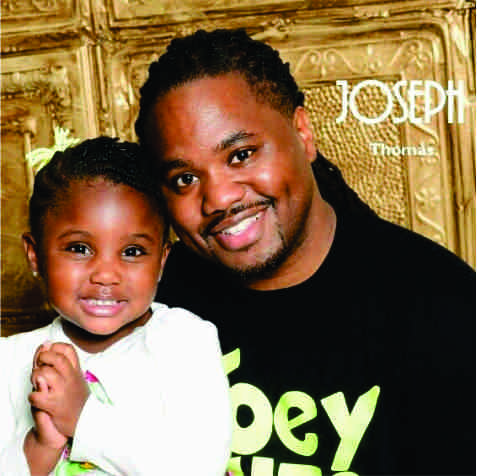 What's your Name?
My name is Joey to most. Joseph to a few and DaDa to one...my Princess, Joye!
What'sthe official name of your company?
I am the owner of JoeyCuts Barber Salon and 180V BARBER|SALON. President of the Kansas & Missouri Comsmetology and Babers Associaiton and Founder of the Know Joey? Foundation 501(c)(3).
What's your favorite childhood t-shirt?
My favorite shirt as a kid wasn't a T-shirt. It was a button-up denim shirt that I LOVED!!! I had it until I literally grew out of it. I'm talking bout, can't even button it up anymore type of growing out. I also remember my most hated shirt. I actually threw it on top of our stairway lightbulb just to try to catch it on fire! Lol! I absolutely hated that shirt!

What is your t-shirt style?
My T-shirt style..? That's a good question. Considering the fact that I believe Man makes the clothes and clothes never makes the Man, I would say the style would be relaxed and simple. Our basic JoeyCuts.com shirts has really been favored amongst family, friends and supporters with high request for newer styles, colors and also kid sizes. In 2014, we plan to answer with an all new stlye, colors and options on design. We are also working on an online store - JoeyCuts.com will serve as the home for JoeyCuts Merchandise.
How do you employ t-shirts in your business?
Mainly for Unity. It always a great look when your involved in something and you have 15, 20, 50 people all uniformed! It's also a good way to advertise and Brand whatever it is your wanting to promote. We've also used them to give away for raffles and/or diffenrent games as well as selling them to genrate capital to support our Foundation - The Know Joey? Foundation.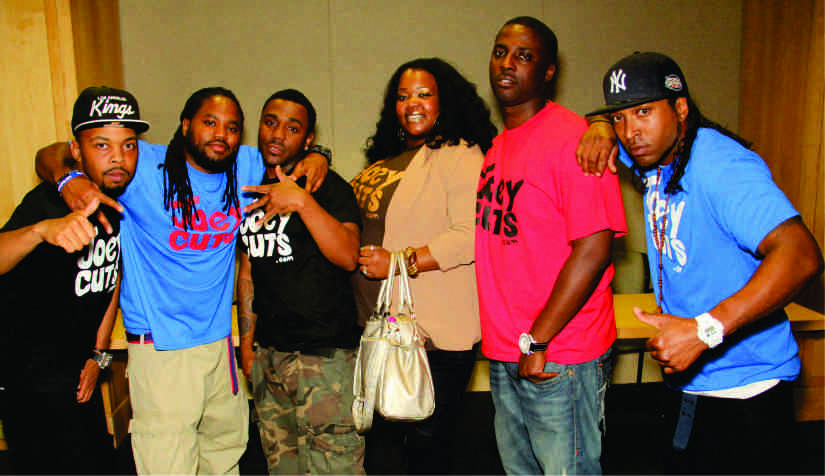 Tell us about your business.
First there's JoeyCuts Barber Salon - located on 3914 Indiana, Kansas City, Mo. 64130, 816-861-JOEY(5639). Est. July 2008 and received the Steve Harvey Hoodie Award in 2010 for the Best Barbershop in the Nation! It's a Full Service Salon for the entire Family. Next we have 180V BARBER | SALON - located in the Historic 18th & Vine District, 1805 Vine, Kansas City, Mo. 64108, 816-221-1805. Both companies are Proud partners and supporters of the Know Joey? Foundation which focuses on entrepreneural development for Young Men. Hosting several events throughout the year - Grooming For Success Camp, Fresh Cut Fresh Start, Turkey Tuesday, Family fun Night, Youth Summit and the KCCCW - The Foundation also serves as an outlet for other companies, community partners and individuals to be more involved within the community.
How has T-Shirt King, Inc. helped bring your t-shirt vision to life?
T-Shirt King has helped my business tremendously! Advertising is always key. Staying relevant in a saturated market is not the least bit easy. So you always have to be the "elephant in the room". T-Shirt King's high level of professinalism as well as quality work allows us to become that with high confidence! Not only do they produce our T-Shirts, but Chirs and his lovely wife LeyShon go beyond just being the disributor to a real customer relationship. these guys have helped sponsor some of our community events, supported our Grooming For Success Camp as well as Chirs coaches, mentors and sponsors youth Baseball, allowing other kids to have an outlet rather than sitting around with nothing to do. Connecting and tapping into a vision with like-minded people is always a blessing!
What's the next Joey venture we can be on the look out for?
Friday Nov. 29th at the Negro League Baseball Museum, 1616 e. 18th st. Kansas City, Mo. 64108. Gala begins at 6pm. There will be guest speakers, recognition of the Gentlemen of Success, dinner provided by Gates, live band, cash bar, raffle and much more! For more info about the foundation, KCCCW or to purchase tickets for the Fundraiser, visit -www.knowjoeyfoundation.org/BlackTieGala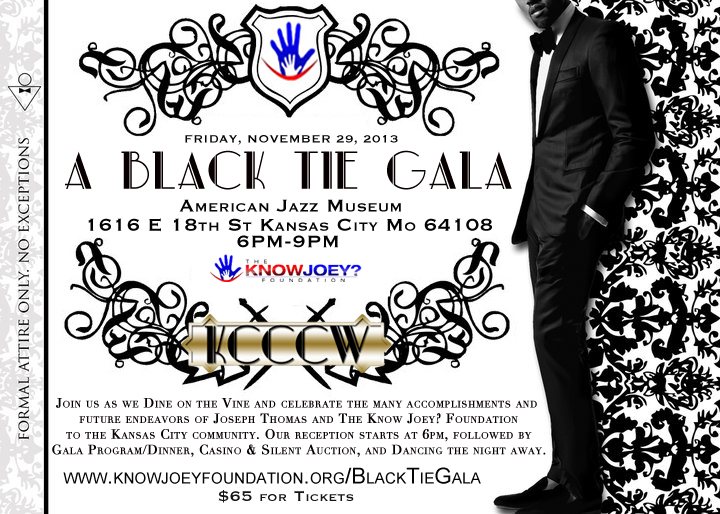 How can we connect with you?
Facebook & Twitter / Joey Cuts
InstaGram / @JoeyCuts @eighteen0v
www.JoeyCuts.com
www.KnowJoeyFoundation.org
Joey@JoeyCuts.com
816.221.1805